Slide 1
Slide 2
Premium Custom Lightbox Signs: Boost Your Business Visibility in Winnipeg.
Discover our high-quality, handcrafted Lightbox signs, built to stand the test of time. Constructed with coated galvanized steel sheet metal and completed with aluminum extrusion and polycarbonate faces. Lightbox signs can be made in a variety of custom sizes to suit your needs. As a CSA-approved company, we meticulously select LEDs and electrical components, all backed by a 5-year warranty to withstand Winnipeg's weather conditions. Since 1941, our parent company, Mead Signs, has been a trusted manufacturer of sign cabinets in Winnipeg.
Choose Lightbox signs for their numerous benefits: easy relocation to new premises, effortless graphic updates, low maintenance, unmatched durability, and quick turnaround for manufacturing and installing, thanks to our efficient production process. Lightbox signs are easy to customize and install for those tight deadlines.
A Canadian Standards Association (CSA) certified shop will ensure that your sign meets the latest safety and quality standards.
Manufacturing over 50 years
Over 50 years ago, Mead Signs was established in Winnipeg, and in 2021 became Advance Signs & Awnings. From design to manufacturing and installation all under one roof, the company has been Advance Tent & Awning's commercial division for many years.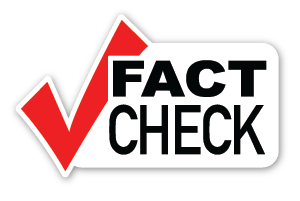 When your business grows, or if you move for some other reason, lightboxes can be moved.
You can rely on us to remove and reinstall your signs when you need to move.
Our sign cabinets are crafted from pre-finished, rust-resistant galvanized sheet metal and feature long-lasting LEDs with a 5-year warranty. To prevent fading on Lexan signs, opt for solid-coloured vinyl instead of printed graphics. Contact our sales team for a personalized consultation.
The traditional single-sided sign cabinets can be used for many purposes and are suitable for all kinds of industries, including retail shops, cafes, and offices. The best thing about rectangular and squared boxes is that you can match any kind of background without compromising the integrity and colours of your brand.
When you need visibility on two-way streets, a double-sided box sign is a right choice. It can be mounted on monuments, pylons, or even above a storefront.
If your logo is rounded or squared proportionally, you might consider a rounded box sign since it is elegant, affordable, and can also be easily customized with push-through letters.
In terms of an eye-catching, stylish and affordable sign option, blade signs are the best choice, as they are sure to attract passersby's attention. With aluminum and acrylic faces, it can be either illuminated or non-illuminated. Contact us for larger sizes.