Light up the whole front of your business with an illuminated awning
Boost your business's visibility and aesthetic appeal with commercial illuminated awnings from Advance Signs & Awnings. Awnings can illuminate the whole front of your building and showcase your brand 24/7.
A Canadian Standards Association (CSA) certified shop will ensure that your sign meets the latest safety and quality standards.
Our parent company,
Advance Tent & Awning
, is the only awning company to have won multiple awards in the awning industry. We are the Manitoba's #1 awning manufacturer. Made from the best materials and cost-effective. No rust, no seam, no sagging. We offer exclusive fast turnaround.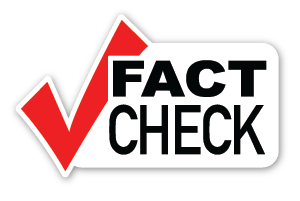 Awnings give you more surface area to display your message.
Commercial awnings not only illuminate the front of your building, but also enhance its overall aesthetic. A beautifully designed awning can elevate the look of your business, making a lasting impression on customers and passersby. Choose commercial awnings for a sophisticated and eye-catching solution.
We are the #1 Awnings manufacturer in Manitoba.
Switch the button to see the difference:


Get your brand and the whole front of your business lit up!
A traditional awning decorates doors, windows, and storefronts. It provides a sharp and yet modern look with a short projection and long slope. It is ideal for coffee shops, beauty salons, medical clinics, or any business with a prominent window or door. The front and wings can be customized with graphics.
Also known as waterfall awnings, this type of commercial awning has a rounded top. This type of awnings can be further customized with elements like painted frames, a rigid or loose valance, egg-crate ceilings, backlighting, rounded ends and graphics. Whatever the look you're searching for, a waterfall awning can be crafted to fit your vision.
With a traditional awning shape, you can add a line of text at the bottom on a flat surface. Also, there is a space on both wings for graphics, which allows you to display your brand on both sides, which makes it a great application for one-way streets.
The elegance and class of dome awnings are evident. This type of commercial awning isn't ideal for every type of business, but they are especially popular with niche industries like spas, small boutique shops, microbreweries, restaurants, theatre and funeral parlours. You can customize dome awnings to have a rigid or loose valance, as well as a scalloped bottom ridge.
QUALITY & EXPERTISE ADVANCE
Z

Cutting edge technology

Z

Rustproof Materials

Z

Clean look / No bolts

Z

Decades of experience

Z

16,000 Sqf. facility

Z

Multi-trade divisions
ADVANTAGES OF USING AWNINGS
Z

Greater square footage per dollar invested

Z

More advertising space

Z

Illuminate the entire building's front

Z

Provides shelter

Z

Enhances the dimension of your building

Z

Long-lasting (usually over 15 years)
So which sign type should you choose?
Signage is an integral part of your business development, and a high-quality sign can have an impact on your business and its image.
Choose the best height for your signage
This letter visibility chart is based upon information provided by Pennsylvania Transportation Institute, Penn State University and the United States Sign Council (USSC).
Minimum Required Letter Height (inches)

Calculations based on an externally (or naturally) lit sign with all up per case Helvetic letters utilizing optimal negative space. Factors that may affect required letter size are: colour scheme, font selection, traffic and weather conditions, or sign standoff.
Find here most of the common questions before choosing your signage.
1) What are the advantages of an awning on my storefront?
Awnings will increase your business's visibility by using the entire space above your doors for signage and by lighting the entire front of your building improving curb appeal. As well as creating a bulkhead for your business, the projection also provides shelter against the elements.
2) Do I need a permit?
Any type of exterior signage requires a sign permit in most cities. Read more about getting a permit here.
3) Do I need an electrician?
You will need an electrical permit if your awning is illuminated and an electrician will need to hook up the final connections. Advance Signs & Awnings is CSA certified, so you don't have to worry about extra wiring costs. We install all LEDs and light fixtures and apply all approval labels.
4) Can I install it myself?
Although we recommend you hire a professional, there will be no warranty for improper installations.
5) Can you ship anywhere?
Yes, we can package/crate and ship your awning anywhere in Canada.
6) Can you recover my existing awning?
Yes, every situation is different so it depends on the condition of your awning, for instance, we can recover the material or refinish the metalwork if necessary. In some cases, the awning needs to be replaced entirely.
7) How big can you make my awning?
Because the City imposes restrictions based on building sizes, the size of your awning will depend on the size of your building. Generally, projections of more than 2 feet will require a permit. In addition, depending on the size, you may need an engineer's stamp to be approved by the city.
8) What is the payment process?
We require a 50% deposit to start the work, with the balance due upon completion. Credit and debit cards, e-transfers, cash and checks are accepted. A 3% processing fee applies to credit cards.
9) How long does it take to manufacture and install?
Once the permit is approved, we can begin manufacturing your awning. In general, the permit application and approval process take between one and three weeks, depending on the city's clearance. The manufacturing process is affected by factors such as size, material, location, and weather. It usually takes 4 to 6 weeks for the entire process.
10) Is it possible to print a colourful logo on it?
The method you choose for printing your logo will determine the warranty and durability of your awning, so it depends on several factors. If you want your awning to last longer, we recommend one or two colours with no gradients. You will select the colours from a vinyl catalogue of translucent colours. If you still need a gradient or the use of many colours, then we can print, but the warranty will be limited to weather conditions.
11) Can I illuminate my awning later?
For your logo to illuminate at night, the material must be translucent from the beginning.
12) How do I maintain my awning?
Here are some tips for you to keep your awning looking new: use a soft bristle brush to remove any loose particles, hose it down, and clean it with a mild natural soap in lukewarm water. Be sure to rinse the fabric before retracting it thoroughly. If you live in Winnipeg, you can call the professional Exterior Cleaning company at (204) 801-2864.
13) Can my illuminated awning turn on and off by itself?
You have the option to install a Fotosensor or Timer. Ask your electrician. The Fotosensor will operate based on the exterior lighting and the Timer will operate according to the time you set. These features are not included in the price of the awning.
14) Do you make awnings with an aluminum roof?
Although it depends on the type, we always recommend vinyl because hail bounces rather than denting, and vinyl also makes less noise from rain.
15) Are there grants or subsidies for awnings?
The government of Canada along with local non-profit biz improvement organizations often offer grants and subsidies for exterior signage and business improvement. We encourage you to search and apply.
Here are all the answers to your
permitting questions.
A sign bylaw and sign permit process are intended to ensure businesses have equal and fair opportunities to advertise and promote while preserving the aesthetics of the community. A sign permit is required prior to a sign being constructed, moved, altered, placed or repaired in City limits.
A sign permit is required prior to any new signage; or alteration, or relocation of existing signage. The permit fee for new business signs located on a building (wall sign) is waived if you apply for it within 2 weeks of receiving Business License approval.
To obtain a sign permit, applicants need to submit an application with the requested drawings and appropriate fees to the Development Services Department at City Hall.
1) When do I need a permit?
Anytime you install new signage or awning on the exterior, you will be required a sign permit from the City.
2) Where can I find more information?
We have compiled a list of the most common questions and steps here on our website. There is always more information available on the website of your city or municipality. For Winnipeg, you can look at this link:
Winnipeg Permits Portal
3) Do you take care of the permit process?
Absolutely. A small management fee is included in your quote for us to prepare the drawings, file the application, and follow up.
4) What's an encroachment?
If your sign or awning goes over your property line, the city will charge you an encroachment fee. Your property survey certificate will be required if the city is unsure whether the sign encroaches.
5) How can I get an engineer's stamp on my plan?
In case an engineer stamp is required for your sign or awning, we work with our team of engineers. Engineer fees should be included in your quote.
6) Do I need an electrical permit?
To connect the power source to your illuminated sign, you will need a certified electrician. They will require an electrical permit in addition to your approved sign permit.
7) What happens if the Sign Permit is not approved?
We will try to find a solution to comply with the legislation based on the changes the City requires. If, however, the permit is not approved, then you will only be charged the applicable fees.
8) Can I apply for the permit?
Anyone can apply for a permit by following the City's guidance on their website. For a small fee, we make the process simple.
9) Do I need my landlord's approval?
Yes, we recommend getting your landlord's approval before manufacturing the sign to ensure it complies with any technical guidelines of the property.